West Cork's spectacular landscape holds many secret places, just ready to explore with the family. Make amazing memories with these great family activities in West Cork.
From fairy trails to dolphin watching, there's so many things to do in West Cork for families, here are some of the places you just have to visit.
Exploring Kinsale
As the kids ask 'are we there yet' shortly after you leave Cork City, the answer is probably yes. Kinsale, just a 40-minute drive from the city, is a great base for your family trip around West Cork. Described as 'ridiculously pretty' by travel writers, you'll soon see why as you wander its colourful streetscapes, picnic on its lovely beaches or take the kids in search of dolphins or whales.
Even smaller children should be up for the short Scilly Walk from Kinsale Harbour along the coast to Summercove and on to the impressive Charles Fort with incredible sea views towards the Old Head of Kinsale. It's the finest surviving example of a 'star fort' in Ireland so there's loads to explore here and you won't want to miss the Family Trail around the fort or the seasonal themed treasure trails.
If you're visiting on a Wednesday, pack a picnic at the Kinsale Farmers market and take it with you on the Kinsale Harbour Cruise. The boat trip is only an hour long so ideal for smaller children who can keep an eye out for sea life and point out all the places they have visited as they sail past.
If you're travelling on to Clonakilty make sure to go out the coast road to the Old Head of Kinsale Lighthouse.
You can't walk there but a shuttle bus whisks you along in no time. There is, of course, a stupendous view from the top. There's lots of history to explore and you can see how the old lighthouse machine cranked into action. Kids just love it.
Heading west from the Old Head of Kinsale, you'll find two gorgeous beaches Garrylucas Beach and White Strands. In between is the Stranded Café if you want to stop for lunch.

Garretstown Wood
Just outside Kinsale is Garretstown Wood, a good spot for an afternoon amble along one of its looped walks. Check out the Spa Bathing Bath – an old spring well said to have restorative powers – on the southern end of the wood.
Visiting Clonakilty
A little further down the road is the vibrant and colourful town of Clonakilty, shortened to 'Clon' by locals. It's one of the best places in West Cork for families with beaches, an adventure park and its famous model railway.

Clonakilty beaches
Clonakilty is the beach capital of West Cork with 90% of the region's beaches within 20km of the town. Take a picnic to Red Strand with views of Galley Head Lighthouse, try surfing with the Inchydoney Surf School or go for a sunset stroll followed by fish and chips on Owenahincha Beach.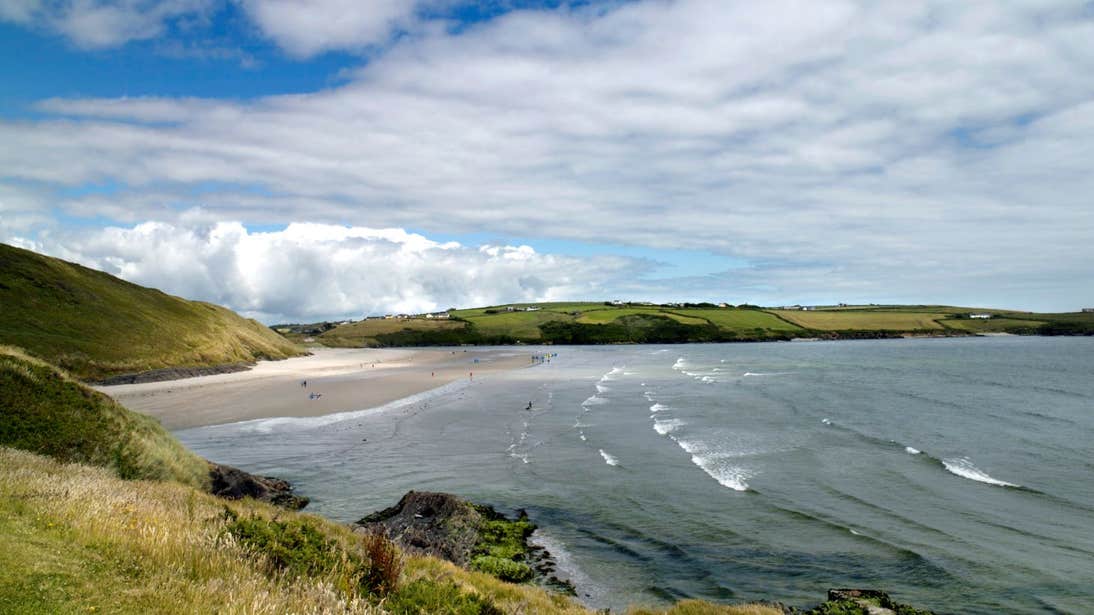 Ireland's only model village is a must-see on your trip to Clon. Step back to the 1940s and explore West Cork's towns, its people and railway in miniature.
Stop for tea in an original train carriage at West Cork Model Railway Village with views across the bay and finish off your trip with a 30-minute jaunt around Clonakilty on the Road Train.

Clonakilty Park Adventure Centre
If you fancy a freefall jump with the kids, you can try it out at the adventure centre in the grounds of Clonakilty Park Hotel. Trek through the air on high ropes, scream down the zip line and catch the view from the 65ft climbing wall as you navigate the course over two hours.

Unforgettable coastal drive
The town of Skibbereen is not far down the road from Clonakilty, but it's well worth taking the time to plot your route along the coast through the pretty little fishing villages of Glandoreand Union Hall.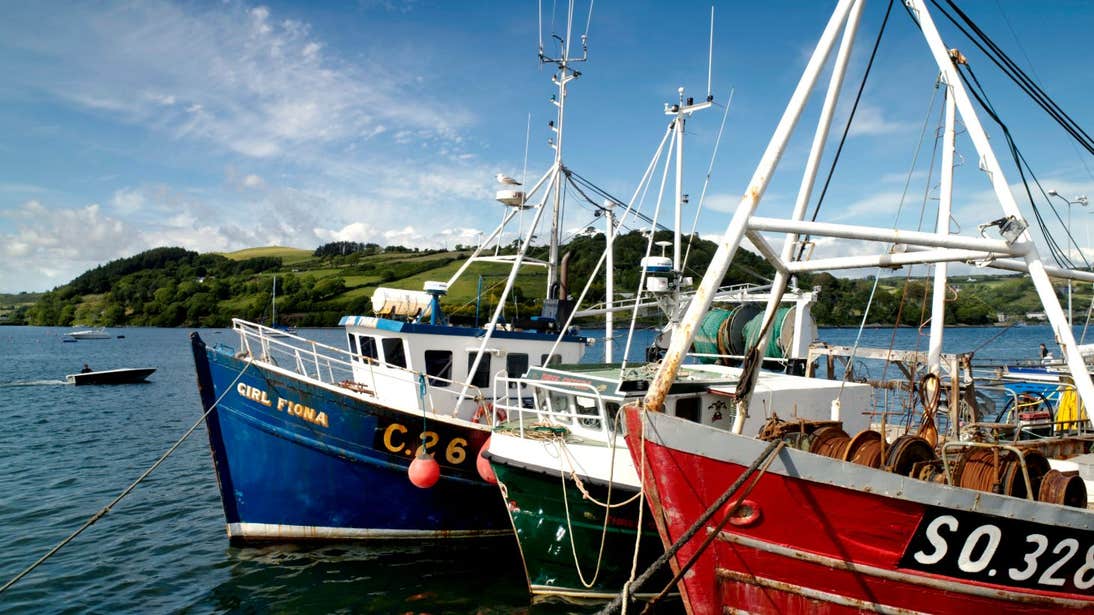 While you're in Union Hall, you have the perfect chance to search out Fungi's relations on a four hour trip with Cork Whale Watch. Depending on the time of year you can see bottlenose dolphins, basking sharks and the smaller minke whale. You might even spot the acrobatic humpback whale or the truly magnificent fin whale, the second largest animal ever to have lived. After your sea adventure, stop for tea in the Castle at Castletownshend before continuing on to Skibbereen.
Close to nature in Skibbereen
Skibbereen, affectionately known as "Skib" to the locals is a great base to explore even further into West Cork. It's fair to say it's buzzing, with its colourful streets and friendly locals.
Hire bikes for the kids at Cycle West Cork and explore around the town. Or if they're feeling up for an adventure you can reach the little beach of Tragumna in just 30 minutes with the promise of a swim to cool off. After that, it's not much further on to Lough Hyne, one of the real undiscovered treasures of West Cork.
Lough Hyne is the only salt-water lake in Europe and a real scenic haven of kayaking, snorkelling and generally exploring the wonderful marine life of the region. A really special option if you're feeling adventurous is night kayaking on the lough, a highlight of the whole trip and something the kids can share with their friends back home.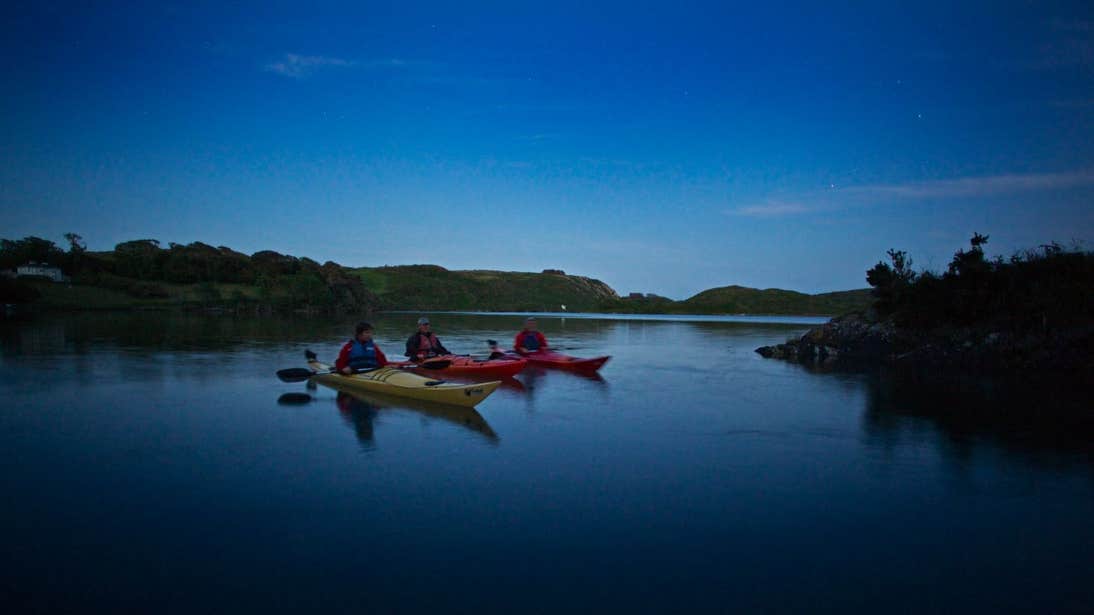 Baltimore is just 15 minutes from Skibbereen, and you could easily spend a few hours wandering the beautiful village. From here you can take the ferry to the Irish speaking community of Cape Clear with incredible views out to Fastnet Rock and its iconic lighthouse.
Kids also enjoy a visit to Cleire Goats Farm– an easy walk from the harbour – with the promise of a goat's milk ice-cream to keep them going.
While you're in the area…
It's worth taking a short detour on the R603 towards Kilbrittain. Just before a bridge over its namesake river, Kilbrittain Woods/Waterfall park pops up on the right with a fabulous walk through the woods that includes a fairy trail for the little ones.
Timoleague gets its name and character from the historic Timoleague Abbey founded in 1240 AD. There's plenty of parking with nice river views and picnic tables if you fancy stopping here for a family lunch.
FEATURE C/O DISCOVER IRELAND
Explore Fun Family Activities in West Cork with Discover Ireland